runDisney made a few more announcements today about celebrities that will be running during Marathon Weekend!
First up is Sean Astin, of Goonies, Rudy, and Lord of the Rings fame. He ran the Tinkerbell Half Marathon in about 1:59 last year and kept talking about how awesome it was. He'll be running the Disneyland Half as well as the WDW Marathon in January!
Sean finishing Tinkerbell! Photo from runDisney's FB page
He posted a video on his blog right after the Tinkerbell run and he completely touches on everything that I love about running at Disney!
Also running the full marathon is Drew Carey. He ran the 2011 Disneyland Half Marathon and also ran the Marine Corps Marathon in 2011 when I ran it! Sadly I didn't get a chance to see him though.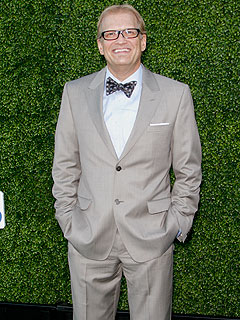 Source: People.com
Next up to be announced was Giles Marini. Many women will know him from the Sex and the City movie and everyone should recognize him from Dancing with the Stars. He'll be running the WDW Half Marathon!
Kit Hoover, co-host of Access Hollywood is also running the WDW Half Marathon. I love her as a co-host and watch the show pretty much every day. I remember her from when she was on the first season of Road Rules and have been a fan ever since! She always talks about how much she loves running so I would love to hear what she thinks of the runDisney races when she's done!
Source: Access Hollywood
They join other celebs Ethan Zohn, Jenna Morasca, Alison Sweeny, and Colin Cowherd, who have already announced that they are all running the WDW Half Marathon.
Can't wait to see if there are any other celebs announced! And if any of these guys need a running buddy, where do I apply?